Map Unavailable
Date/Time
Date(s) - 10/05/2019 - 12/05/2019
10:00 - 17:00
Location
Morgan Motor Company
Categories No Categories
Based on the charming town of Tewkesbury, the timetable for this weekend is as follows – more details of venues at bottom of page:
FRIDAY 10 MAY 19:  Those starting Friday can meet from midday for lunch / refreshments and spectacular views at Broadway Tower.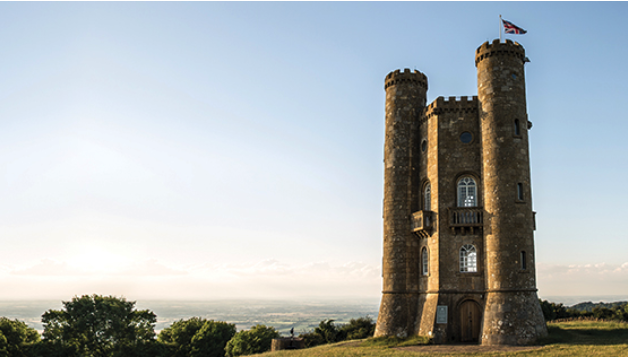 At 2.30pm we'll head off for a scenic drive and regroup at the Cotswold Motor Museum.   Depart when ready – we'll meet again for a group pub meal at Tewksbury around 7pm.
SATURDAY 11 MAY 19:   We have a 2 hour factory tour at Morgan Motor Company, Malvern starting at 10.30am (prior booking required).  Those starting from Tewksbury will depart in convoy  around 9.40am meeting up at Morgan with any new arrivals.
After a visit to the Morgan museum and refreshments, we depart around 1.00pm via the Malvern Hills and re-group at Gloucester for an Eastern Bloc vehicle meet amongst the public in the heart of the historic docks.
We depart Gloucester late afternoon and meet up again around 7pm at Tewksbury for reserved group evening meal.
SUNDAY 12 MAY 19:  We meet in Tewksbury and drive together the short distance to spend the day at the Prescott Speed Hill Climb.  We have a reserved Eastern Bloc parking area within the paddocks, alongside the Bugatti Trust Museum, with 'ringside seats' for the day's action on this historic circuit.
Best guess is that there'll be up to 450 runs at the hill during our visit (from Isetta bubble cars and 2CVs upwards) promising a day of spectacular action.  Everyone can join a 'slow cavalcade' around this prestigious circuit, whilst those brave enough can have a proper go at the hill climb at speed (pre-booking required).
We might not break any records, but it promises to be a memorable visit.
Join us for all or part of this special weekend celebrating the best of Eastern Bloc motoring and the Club's 50th anniversary.   All Eastern Bloc classic vehicles are welcome (2, 3 or more wheels!).
Camping is available and there is plenty of 'softer' accommodation in the area.
There is no fee for taking part, but normal admission prices will apply (see below).
We do need to know numbers taking part so please contact the Events Officer to be kept advised of details.  Prior booking for the Morgan factory tour and pub meals is required to guarantee your place.
Please contact the Events Officer:  Events@IFAClub.co.uk or 07736 962572.
Venue Details (2018 admission prices): 

Bookings
Bookings are closed for this event.